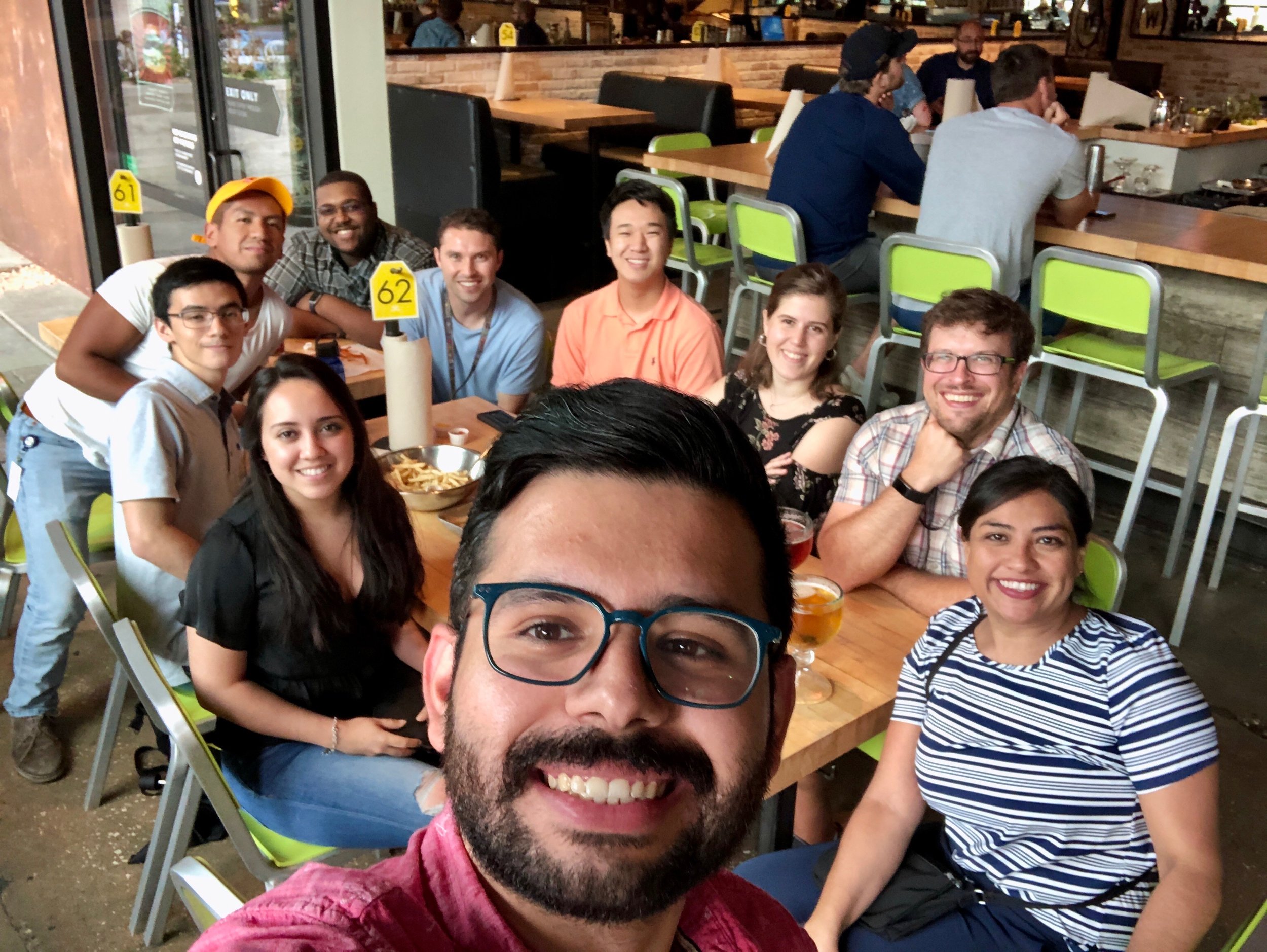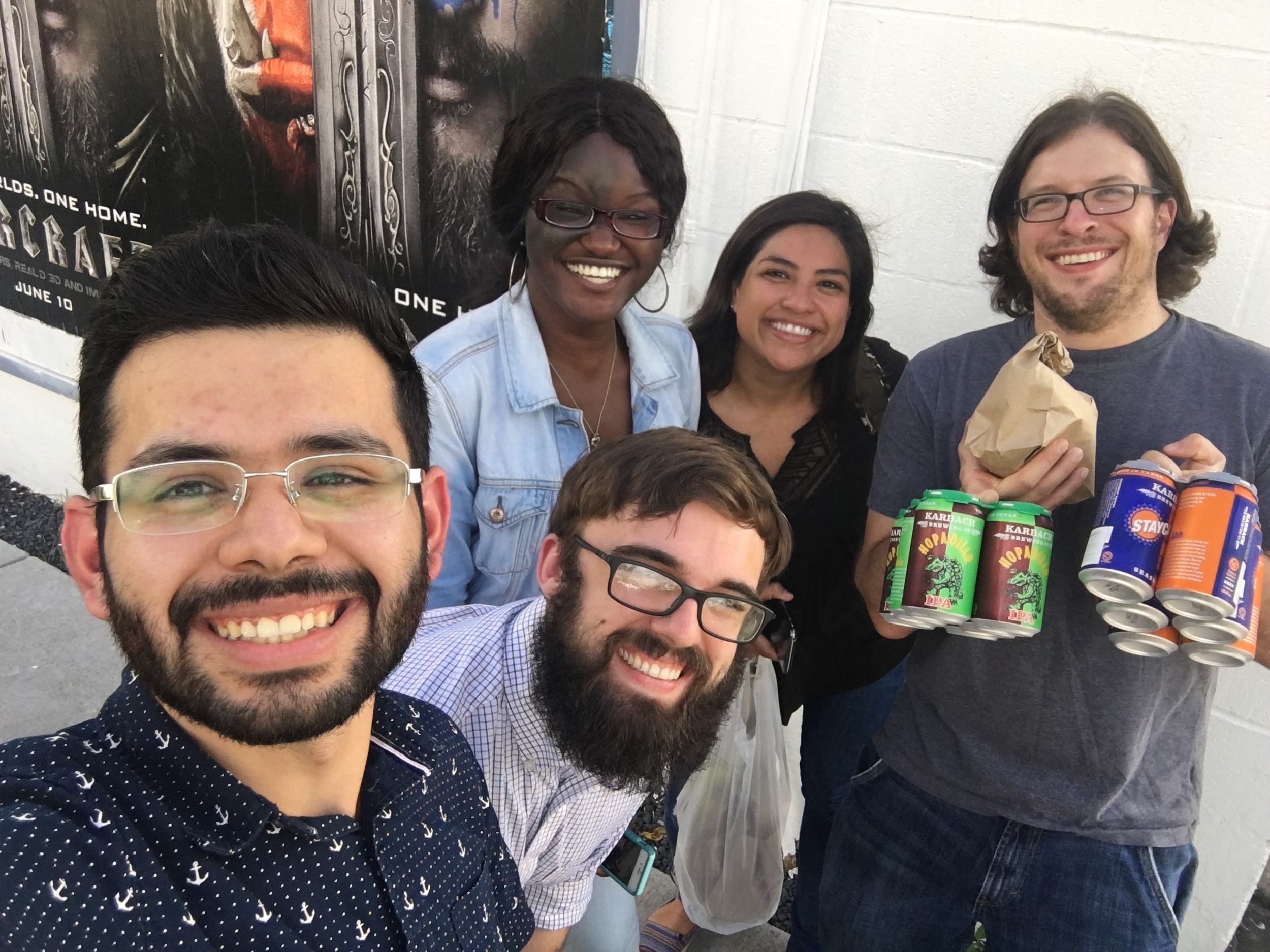 Getting burgers together out at Hop Doddy in Rice Village, summer 2019.
The team cranking away in the lab!
Manuel walking folks through his poster at the annual CVRI symposium in 2017 at BCM.
Lab dinner at Hop Doddy to wish Abiud well back at college and to celebrate Carlos joining the lab. Alex Herman was missed! Summer 2018.
Giving a talk at the South West Regional SDB meeting at Salt Lake City, October, 2016.
Taco Friday at "Many's taco truck" with the entire lab. (L-R) Manuel, Kesha, Alex, Karen, and Josh.
Manipulating embryos with my former graduate school classmate, George T. Eisenhoffer, in his lab across the street at MD Anderson Cancer Center. Go fish!
Giving a talk at the 2015 Southwest Society for Developmental Biology Regional Meeting.
Lab lunch at Torchy's Tacos!
Holiday Lights in Houston. They look remarkably like vessels!
Alex wins a blue ray player at the holiday raffle.